There were a lot of great entries, and it's too bad there can only be one winner. Thanks to everyone who participated. The winner of Pretty Souls
is Tammy who entered with the following cover! What I liked about it best… it was very different from the other entries, and it was the only cover that let me know a vampire was in the book. Congrats! Check your email, and I'll get the book out soon.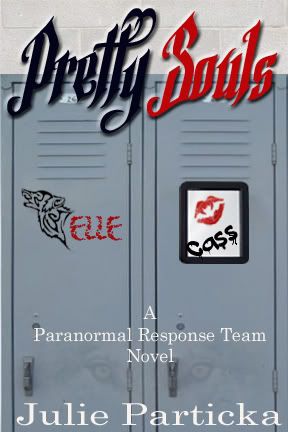 Great job, everyone. You all did a lot better than I could have. Haha!